About Us
Welcome to Fun 4 Raleigh Kids! Fun 4 Raleigh Kids is the ultimate resource for finding fun stuff to do with kids in the Raleigh, North Carolina area. Raleigh has SO much to offer for young children, but much of it is not advertised, and many activities and businesses do not even have a website, so kids and their caregivers often find out about them through word-of-mouth or just happen to discover things on their own.
Jenn Woodhull-Smith, Owner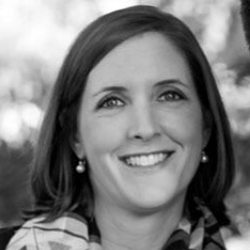 Jenn Woodhull-Smith has been a NC resident almost her whole life. After growing up in Cary, she attended NC State (Go Wolfpack!) and currently lives in North Raleigh with her husband Jonathan and five year old son Everett. As a stay-at-home mom, she enjoys attending as many activities with Everett that Wake County and beyond has available and has done "almost" all of them.
She used fun4raleighkids.com for 3 years to find out about many local events and is excited to be the new owner! She hopes to inform all families about the best activities Wake County has to offer and is looking forward to creating relationships with new businesses in our growing area.
If you know about a great activity, event, business or program in Raleigh that's not listed, please let us know by visiting the Submit a Listing page. Your feedback, comments and suggestions are always welcome. This email address is being protected from spambots. You need JavaScript enabled to view it.!
Fun 4 Raleigh Kids is a licensed Fun 4 US Kids site. To learn more about Fun 4 US Kids or to find more websites like Fun 4 Raleigh Kids visit fun4uskids.com